Rabbi Zev Freundlich is the founder of TEAM CORP, an international team building company that blends customized, interactive experiences with clients' goals and objectives. Zev leads events and offers workshops for organizations to facilitate team building and effective communication. Rabbi Freundlich has 20 plus years experience with youth and adults. Some clients include Brooklyn Financial Group, Broker Central, Simkowitz and Co., D & W Furniture, Chai Lifeline, Y`dei Chesed, Olami, Torah Umesorah and more. He is also a motivational speaker who uses his performance skills to engage, inspire and motivates audiences with both professionalism, heart and humor.
Mission
Since 1998, TEAM CORP has been customizing innovative, motivational and extreme Corporate Team Building programs internationally. Our innovative Corporate Team Building and peak performance workshops will provide your organization with an unforgettable experience that will build you into a stronger team. Based on over 20 years of experience we have developed a broad range of programs that build camaraderie, spark positive energy and motivation, create insight, and build tangible skills. With today's changing environment our innovative Corporate Team Building workshops and seminars will assist your organization in achieving a higher level of success. Mutual respect, trust, clear communication, common goals, commitment, cohesion, and positive leadership are key elements to a high performing team. Building a high performing corporate team requires a tremendous amount of motivation, commitment, focus, getting out of your comfort zone, and teamwork skills to achieve at the highest levels. TEAM CORP offers a comprehensive set of corporate team building programs that are customized to meet your goals and objectives. Our cutting edge team building programs will teach you the skills that will give you a competitive advantage and will produce results.
What We Do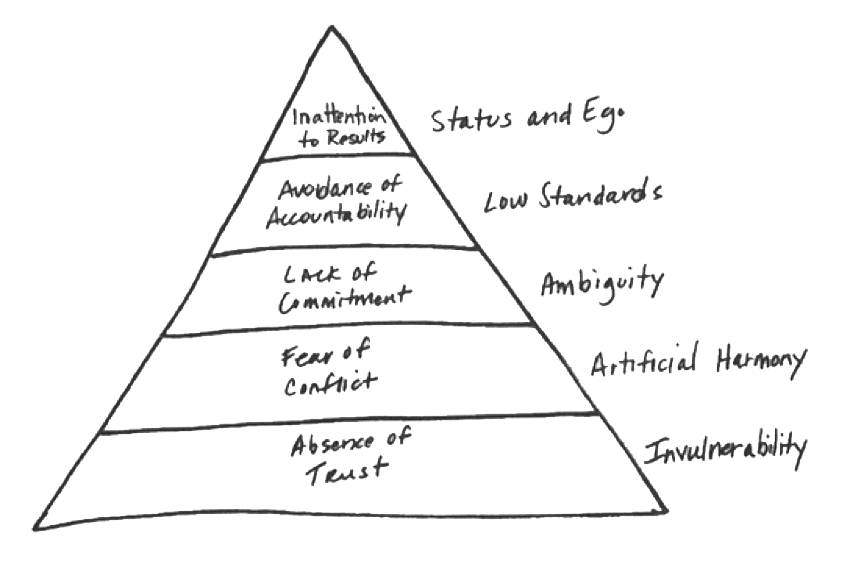 A TEAM CORP team building event is a unique workshop designed to bring teams together in a fun, low impact way.
After just a few minutes of laughing and working together through a unique combination of exercises, games and activities, you will start to see your co-workers as more than just the people we talk to on the phone or share a cubicle with every day.
We start to discover more about who they are, how they communicate and how we can all work together more effectively. By working in teams, we eliminate the fear of the individual and focus instead on harnessing the energy of the group.
Our philosophy is that, if we can get you on your feet, laughing with each other, working together AND having fun, the next day when you enter the office, you'll see your fellow co-workers in a whole new way.
Benefits
OF CORPORATE TEAM BUILDING
To be effective people need to work together toward a common goal in a coordinated and cooperative way. Therefore you could say that team building is a systematic process designed to improve working relationships and team functioning such as problem solving, decision making and conflict resolution that enables the group to overcome any goal blocking barrier.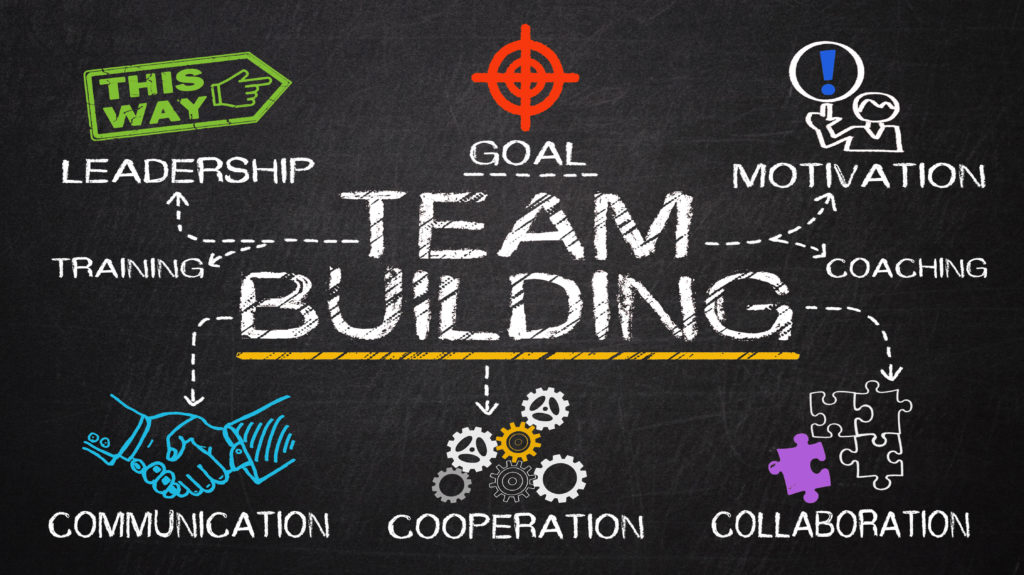 A great team building event can provide an experience that is unforgettable. Not only can it provide a more unified team but it can provide company benefits that trickle down to cost savings – improved skill sets, lower employee turnover, increased productivity…the list goes on. Finding the right team building event and team bonding experience is essential in achieving the goals you set out to achieve.